Please join us today for Tallahassee Classical School's ribbon cutting ceremony from 4:30 P.M. – 6 P.M.
We are excited to share our beautiful new school and celebrate our grand opening in August! School tours and light snacks will be provided. We will be following Leon County and the CDC's guidelines and will require the use of face masks (over the age of 6) and social distancing during the ceremony. In addition, all tours will be staggered in groups of 10 to prevent gathering in the hallways.
We highly encourage our scholars attend to see their brand new school and would love it if they chose to wear their uniforms to the ceremony.
Please utilize the bike path along the road up to our school from Tram Road for parking. There will be a traffic officer to assist you. Please refrain from parking on the newly planted grass around the school and on Artemis Way.
We look forward to celebrating with you!
The Classical Team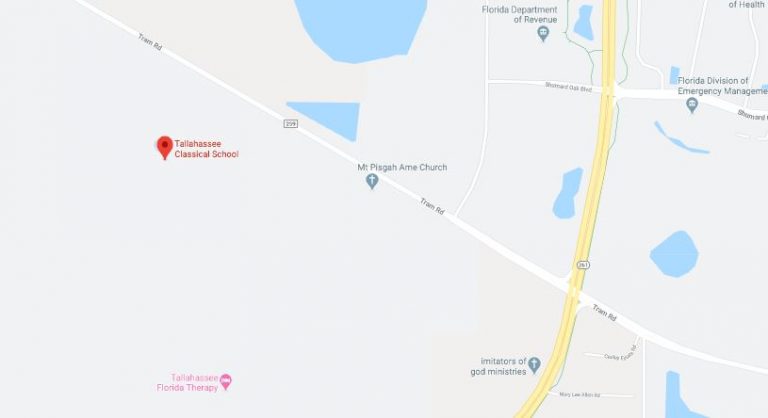 Directions- We are located at 4141 Artemis Way, Tallahassee, FL 32311. (Please download and use the Waze app for accurate directions).

From North Monroe – Travel south on Monroe Street and turn left after the fairgrounds (East) on Tram Road. We are located on the right hand side before reaching Capital Circle Southeast.

From South Monroe – Travel North on Monroe Street and turn right before the fairgrounds (East) on Tram Road. We are located on the right before reaching Capital Circle Southeast.

From Capital Circle SE (Traveling Northbound) – Travel North on Capital Circle SE and turn left (West) on Tram Road. We are located on the left side of the road. (The school is visible from the road.)

From Capital Circle SE (Traveling Southbound) – Travel South on Capital Circle SE and turn right (West) on Tram Road. We are located on the left side of the road. (The school is visible from the road.)