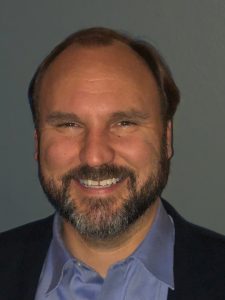 Brinton Smith, Interim Principal
Mr. Smith comes to Tallahassee Classical School from Fort Worth, Texas, where he lives with his wife and children. Mr. Smith attended The College of St. Thomas More in Fort Worth, Texas for his B.A. and went on to study at The University of Dallas for his M.A. in English Literature and the University of Texas at Dallas for his Ph.D. in Humanities. His teaching experience includes liberal arts instruction at the middle, high school, and college levels.
Great Hearts Texas hired Mr. Smith as their first North Texas employee to help open their first classical charter school in North Texas. His Great Hearts experience with year zero and year one charter school expansion and administration provided him with a wealth of experience, which he brings to other new charter and private schools. Mr. Smith was a Headmaster for the Barney Charter School Initiative in DFW. At Founders Classical Academy, he led staff, students, and families as the primary administrator. Under his leadership, the school was voted Best of County by parents and members of the community in 2019.
The teaching and learning of the West's great tradition and its love of truth, goodness, and beauty is a consuming passion and is of paramount importance to him. Drawing on his formation, he shares the vision and philosophy of Tallahassee Classical School's founders and will endeavor to bring the best of what has been thought and expressed to the young minds of
Tallahassee.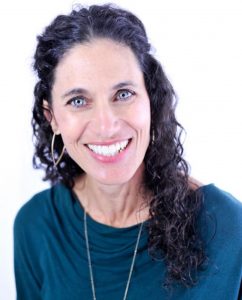 Hope Carrasquilla, Dean of Academics
Mrs. Hope Carrasquilla is a long-time resident of Tallahassee and most recently served as an administrator at Christ Classical Academy. After graduating from FSU with a degree in education, she taught for several years, and then took a short break to raise her three sons with her husband, Victor. After returning to the classroom and following her introduction to classical education, Mrs. Carrasquilla received her Master's in Educational Leadership from the American College of Education. With 27 years of teaching experience in a variety of settings and 10 years of classical education experience, Mrs. Carrasquilla brings a wealth of knowledge and passion for our school's mission. In her role as Dean, she enjoys working alongside teachers, administration, and families to help foster a culture of learning focused on the good, the beautiful and the true. She is excited to help shape the hearts and minds of the young scholars at Tallahassee Classical School for the sake of making our community and country a better place.
Karen Roland, Business Manager
Mrs. Karen Roland was born and raised in Toledo, OH, spent many years in Sarasota/Bradenton, and then moved to the beautiful setting of Tallahassee with her husband, daughter, two dogs, and one cat. She has her bachelor's degree in Accounting and her Masters in Organizational Management. Much of her career focus has been in strategically planning organizational goals and managing budgets and contracts for governmental agencies. She is excited to now join the world of education. She appreciates the thought of Forest Witcraft who said, "A hundred years from now it will not matter what my bank account was, the sort of house I lived in, or the kind of car I drove. But the world may be different because I was important in the life of a child (boy)." She is looking forward to working with the Archer team to provide a thinking education for our young scholars.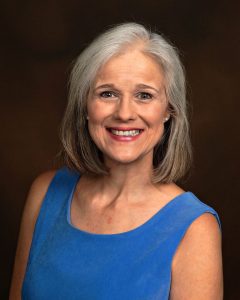 Dr. Carolyn McClenny, Student Services Coordinator
Carolyn is an experienced speech-language pathologist and educator, passionate about a team approach to helping students develop effective communication skills. Her areas of specialty include grammar, researched writing, study skills, vocabulary development, and student support within the context of their regular school day. She earned her PhD from Florida State University in Reading and Language Arts Education and her Master's degree in Speech and Hearing Science (University of North Carolina at Chapel Hill. She has enjoyed 15 years of clinical experience in Speech-Language Pathology, working primarily with neurological based communication disorders, and 16 years university experience, teaching English Composition, Reading Education and leading the academic department for student support services.
Shannon Vestal, ESE / Gifted Coordinator
Hi! My name is Shannon Vestal. I grew up in North Carolina and moved to Tallahassee 8 years ago. My husband and I have three children. In my spare time I enjoy reading and crafting. I look forward to being at Tallahassee Classical this year.
I graduated from University of West Florida with my bachelor's degree. I am certified in Exceptional Student Education, Elementary Education, Reading, and ESOL. I am currently pursuing my master's degree in Exceptional Student Education and Applied Behavior Analysis. I chose exceptional education because of my own experiences in ESE with my youngest daughter. It made me want to help other children with exceptionalities succeed and grow to their full potential! I am so excited to be working with the students this year and I can't wait to see them grow!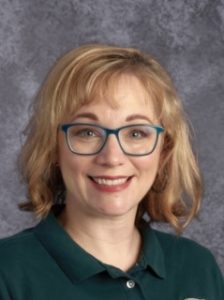 Michelle Stringer, Registrar
Mrs. Michelle Stringer classically homeschooled her children for a period of five years. She was involved in Classical Conversations and Veritas Home School Cooperative, where she taught preschoolers for two years. She really enjoys administrative and planning work. Mrs. Stringer holds a Bachelor of Science Degree in Business Marketing from the University of North Florida in Jacksonville, FL. She has experience working as an Administrative Assistant for various churches and as the Internal Marketing & Communications Assistant at the Jacksonville Symphony Orchestra. Mrs. Stringer also has experience traveling abroad teaching English as a Second Language (ESL) and enjoys learning about other cultures.
Barbara Ward, Finance / HR Assistant
With a bachelors degree in Business Administration with HR Specialization from Barry University, Mrs. Ward's specialty is payroll; in addition she has worked as an office manager of a local professional association for eight years and worked in accounts payable for three years at another Tallahassee organization. Ms. Ward has co-facilitated a step program designed to develop character in its participants from halfway houses and prisons. She and her family moved to Tallahassee from Wisconsin in 1998; she enjoys her grandchildren and always has a sewing project going.
Anita Collier, Receptionist
Lismar Mejias, Clinic Aide